"Each one of our products are handmade in small batches with ethically sourced, cruelty-free, plant-based ingredients. We believe you can enjoy the beauty of high-quality products without the harming of animals."
Markita, Chief Bath Artisan & Founder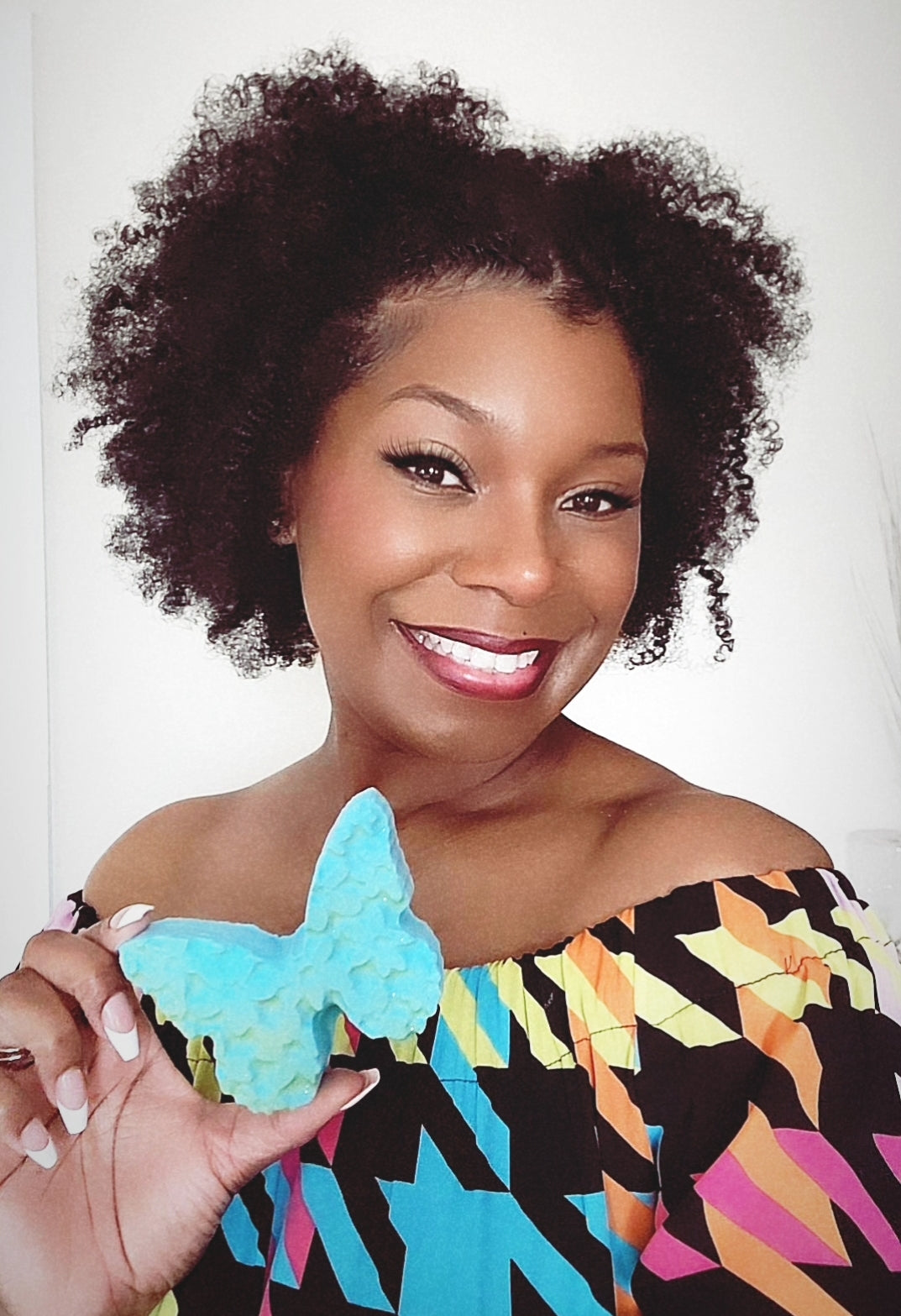 Meet Markita, Chief Bath Artisan & Founder
I've always had a creative eye and LOVE making things with my hands. Before Butter Me Soft, I discovered my love for handmade beaded jewelry and enjoyed it so much that I created my first business, Nia B. & Sags. From there I wanted to see how far my creations can go.
My venture into the bath and body world started six years ago after visiting a well-known bath and body store. I was looking for a bath product that'll keep my skin moisturized after bathing, and I found a remarkable number of items. I said to myself that this was now my go-to store to get my bath products. I was addicted and couldn't get enough! Soon after, I started paying attention to the quality of these bath products and how much money I spent overall. After months of watching videos, researching ingredients, and many failed batches during testing, I finally got the bath bomb recipe I was hoping for. Shortly after, I became confident enough to keep going and keep growing.
Now I've expanded my brand with a various number of luxurious bath & body products that I'm proud to share with you all.
Multimedia collage
Regular price
Sale price
$19.99 USD
Unit price
per